Our Lake Forest Campus is located directly off I-5 and Lake Forest Drive. Our facility includes a large classroom, student lab, student resource area, and administrative space. There is parking directly at the school with food and shopping a short distance away.
Irvine Spectrum 2.6 miles (8-minute drive)
Lake Forest Gateway Shopping Center 0.5 miles (5-minute drive)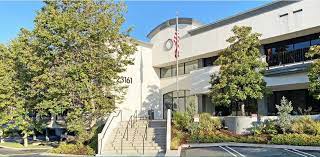 23161 Lake Center Dr. Ste 235
Lake Forest, CA 92630
(714) 489-5363
Next Steps at
Lake Forest
Book an appointment to speak to our admissions team, schedule a tour, or schedule your admissions test.
Book your admissions appointment with the Lake Forest team.
Explore the Lake Forest campus with our team.
Book your test with our team.
Veterinary Attendant Program
For those just beginning their future in veterinary medicine and have no, or little experience in a clinical setting.
Level 1 Veterinary Assistant
Intended for those who have either finished the Veterinary Attendant Program, or have clinical experience.
Level 2 Veterinary Technician
Intended for advanced students who have completed the Level I Class requirements and can pass the Level II Assessment Exam.
Explore Garden Grove
Campus
Our Lake Forest campus offers the same great programs and first class experience